---
---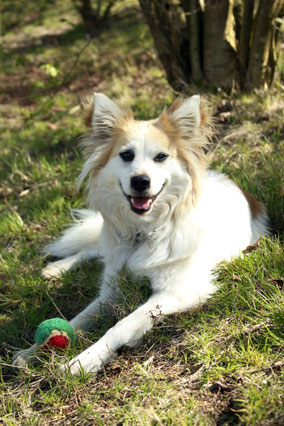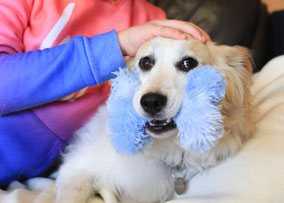 THE DONATION FOR MOLLIE THE COLLIE IS £200
MOLLIE IS A COLLIE X SALUKI 6 yrs old
Welcome to our beautiful girl Mollie an extremely affectionate girl.
Mollie has a gentle, shy personality and needs another dog(s) to live with of a similar age or younger and someone around most of the time.  Mollie loves travelling in the car, and going out and about with you wherever you go. 
Mollie needs a lot of exercise and attention, she walks very well on the lead and has extremely good recall off lead.  She is dog friendly, indeed a bit submissive with dogs and never causes trouble with dogs.
Mollie is very easy to live with as long as someone is around most of the time, she is a quiet dogs, house trained, obedient, and kind.  Mollie's health is very good, no heart murmur.
Mollie is a super pet for children in their late teens and an active family.
We are looking for a home where there is
 Someone at home for most of the day
 Patient confident owners
 RURAL HOME
 Another neutered dog for company
 Secure garden
 Lifestyle & financial security
 NO CATS 
Below are a series of links to videos, simply copy and paste the link to view.
https://www.youtube.com/watch?v=1fehnQlGF5I&t=8s
https://www.youtube.com/watch?v=bYuI1QwYU0M
 https://www.youtube.com/watch?v=vvg86G47Nkc
https://www.youtube.com/watch?v=NSaxBRdRHi8
 https://www.youtube.com/watch?v=_sBCkKja9Ng
https://www.youtube.com/watch?v=173SIaMaRnk
https://www.youtube.com/watch?v=O26_2rcQJk8
---
---

I need another neutered companion dog


I don't like being left alone and might suffer if you do that for too long


I require lots of walks and socialisation


I would benefit from reward based training




I like to cuddle up with you on the sofa