---
---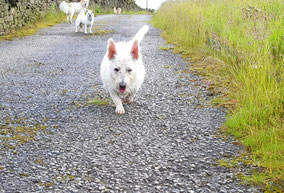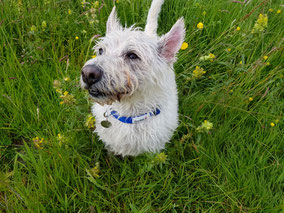 THE DONATION FOR DANNY BOY IS £250
"Oh, Danny boy, the pipes, the pipes are calling 
From glen to glen, and down the mountain side. "
Danny the gorgeous 9 years old little Westie needs a happy home with someone around most of the time, experience with owning Westies is essential, mature, patient owners who can take him long walks and provide a forever home for the rest of his life.Danny needs an experienced owner, sometimes he can get scared, if he doesn't know what is being asked of him. He loves to play ball and does need an owner who is totally devoted to him .Please don't apply if you work full time or have young children or cats. Within 100 miles of West Yorkshire. thank you
we are looking for a home with
* someone around most of the time
* a quiet peaceful home with experienced, patient experienced dog lovers
* rural location 
* Can go as an only dog
* fit active owners please
* long term lifestyle and financial stability

Danny Will only be rehomed within a 100 miles of West Yorkshire
---
---

I am friendly and happy around other dogs.


Someone around for most of the day


I WOULD BENEFIT FROM KIND CONSISTENT OWNERS




I like to cuddle up with you on the sofa