---
---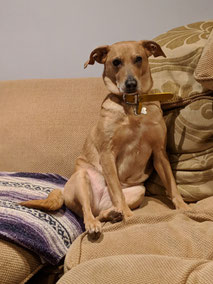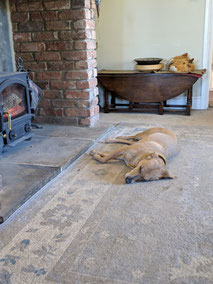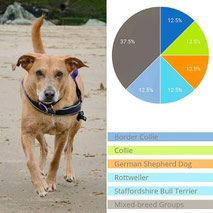 THE DONATION FOR SASHA IS £150
 SASHA IS A 9YR OLD CROSSBREED
Welcome to our beautiful girl Sasha, Sasha is a very nervous dog who suffers from anxiety.
Her triggers are noise related, loud bangs busy areas, Sasha needs to be walked at quiet times, in a rural area.You will need a very secure garden, as this girls a bit of an houdini.
She needs to be the only dog in the home, as she can be selective around other dogs.No children, shes just too nervous, or small furries. Sasha will bark at strangers and things that alarm her, so introductions need to be at her pace.


Sasha loves to play with a rugby ball and sitting near the fire and loves to ride in the car.She just needs the right environment to flourish.
We are looking for a home where theres
* Someone at home for most of the day
* Patient experienced  confident owners
* RURAL HOME
*Needs to be an only dog in the home
* Secure garden
*Lifestyle & financial security
 *NO CATS OR SMALL FURRIES
---
---

I need to be the only dog in the home


I don't like being left alone and might suffer if you do that for too long


I need to be walked at quiet times of the day

I would benefit from reward based training




Im not a cuddly dog, prefer to lie in front of the fire