---
---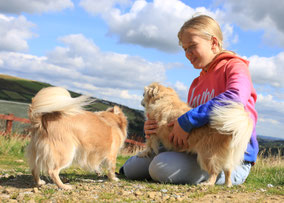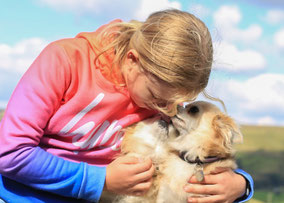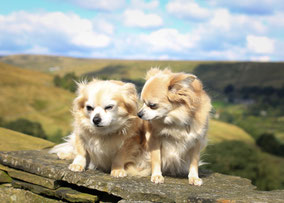 THE DONATION FOR ZOE & MAJOR IS £450
 Marjorie and Zoe
PLEASE READ THIS ADVERT CAREFULLY. (please share to help us find that perfect home)
This pair of adorable long coat Chihuahuas must be rehomed together with no other dogs in the home.
Mom Marjorie 6 years old and her daughter Zoe 4 years old.
Until they came to Kathy's farm, these Chihuahua have never been out of the garden, they are not lead trained, but they have fitted well to life running round the fields for 2 -3 hours each day. They are in very good condition, they are big boned, chunky, hardy types and are now fit after all the exercise they have been getting.
They are easy to live with, they are quiet, house trained, easy to bath and trimmed at the groomers. They are extremely affectionate and kind with people and dogs and are very good with children. The reason we want a home without children is they need to be a priority and be given a lot of love. They just need a home where they will get a lot of attention and patience with lead training. They are extremely good off lead. Travel well in the car.
We are looking for a home with
* someone around most of the time
* a quiet peaceful home with experienced, patient dog lovers
* rural location they are not used to busy town and traffic
* older teenage children not youngsters
* they need lots of walks so fit active owners please
* long term lifestyle and financial stability these are only young dogs with another 10 years of life in them so is your health and fitness up to looking after them for their full lifetime?
* If you live in rented we will need a letter from your landlord giving permission
* Will only be rehomed within 100 miles of West Yorkshire
---
---

I am friendly and happy around other dogs.


Someone around for most of the day


I would benefit from reward based training



I like to cuddle up with you on the sofa