---
---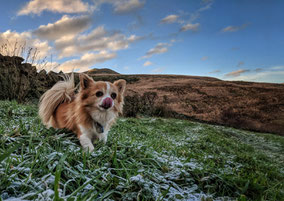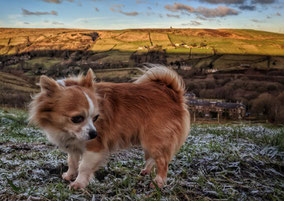 THE DONATION FOR PERRY IS £300 
 Perry is a 4 years old adorable long haired Chihuahua. He is very affectionate but not keen on being picked up too much, he has a reputation for sometimes gets scared and if so will snap in self defence. However he has never snapped at the foster who treats him with care and respect. He is housetrained, can be left a couple of hours and is very well behaved. He eats well, sleeps well, doesn't bark a lot and settles down quietly in his bed in the room with you without making a huge fuss and being over demanding. 
Perry is very good with other dogs he will share his bed with a friend and play lovely, and if a dog is too boisterous he will stick up for himself and tell them off. He is a sociable little character who would love to live with another neutered dog, in the foster home he lives with 5 dogs in the kitchen. 
Perry is not accustomed to the noise and chaos of children so needs a child free home
Perry has a significant problem. He doesn't like built up places, traffic or noise it all makes him very nervous. When out and about on the lead he gets very anxious and over excited when he sees people or other dogs so he spins and barks and creates a storm. This makes him almost impossible to walk in the normal sense. In all the time we have had him we have seen that he cannot overcome this and it is all due to fear. So he needs to go to a quiet rural area. The good news is that he runs the fields off lead with good recall and is very happy with that method of getting exercise. He loves loads of exercise it keeps his anxiety levels low and is very good for him. He has been getting 2 hours of walks spread throughout the day for the last 3 months and is now fit and muscled up and much happier. If you need to take him to a built up area for example to the Vet or whilst visiting friends you can simply pop him in a small dog carrier.
Please note we will only let this dog go where all his needs are met and owners who are experienced and patient and prepared to really do everything to make him relaxed and happy. 


---
---

I am friendly and happy around other dogs


I don't like being left alone and might suffer if you do that for too long


Lots of exercise, rural location

I would benefit from reward based training




I like to cuddle up with you on the sofa