---
---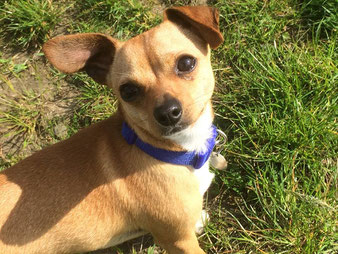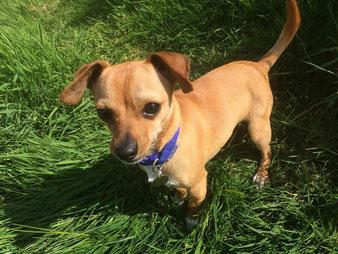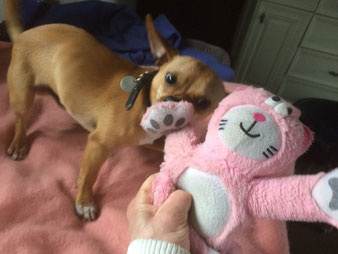 WELCOME TO CLIPPER THE CUTEST PUPPY IN THE WORLD THE DONATION FOR CLIPPER  IS £300 THIS GOES TOWARDS OUR INCREASING VET BILLS.

CLIPPER - IS THIS THE CUTEST PUPPY IN THE WORLD?
Arrived exceptionally nervous, it has taken months to get him socialised and out and about running the fields on Kathy's farm.
This pup needs another playful young dog to keep him happy, He is not yet trained to walk on the lead, he is very nervous with people and dogs he doesn't know, so patient and experienced owners are needed. 
He just needs another chance of a good life. He has demonstrated that in a foster home with other dogs and lots of exercise he is improving every day
Clipper is a Chihuahua pup 8 months old 
we are looking for a home with
* countryside home as he is too nervous to live in a built up area
* no young children, sensible dog-wise teenagers OK
* experience raising puppies
* ANOTHER PLAYFUL NEUTERED DOG
* long term lifestyle and financial security
* do not apply unless you are happy to have your teddy ripped up !!!!

We are looking for
* A countryside home, where this little boy can be off lead.
* Someone around for most of the day
* Needs another neutered dog to live with
* Financial & Lifestyle security
* Needs an active family

Clipper will be rehomed within a 100 miles from West Yorkshire
---
---
---

I need another neutered small breed dog to live with


I require a lot of off lead exercise


I am need someone around most of the day